Wellness
Wellness is an active process of becoming aware of and making choices toward a healthy and fulfilling life. Wellness is more than being free from illness, it is a dynamic process of change and growth.
"…a state of complete physical, mental, and social well-being, and not merely the absence of disease or infirmity." – The World Health Organization
"…a conscious, self-directed and evolving process of achieving full potential." – The National Wellness Institute
Why Wellness Matters
Maintaining an optimal level of wellness is absolutely crucial to live a higher quality life. Wellness matters. Wellness matters because everything we do and every emotion we feel relates to our well-being. In turn, our well-being directly affects our actions and emotions. It's an ongoing circle. Therefore, it is important for everyone to achieve optimal wellness in order to subdue stress, reduce the risk of illness and ensure positive interactions.
Wellness Is Multidimensional
Wellness is about more than just physical health. Most models of wellness include at least 6 dimensions (and sometimes up to 9 or 12):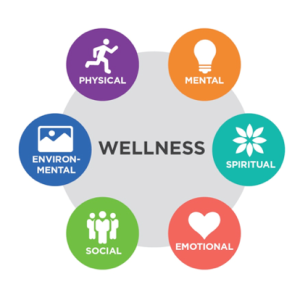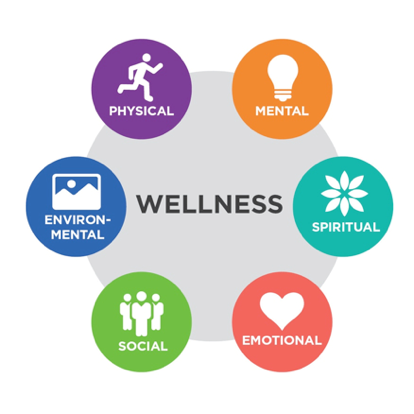 Physical: A healthy body through exercise, nutrition, sleep, etc.
Mental: Engagement with the world through learning, problem-solving, creativity, etc.
Emotional: Being in touch with, aware of, accepting of, and able to express one's feelings (and those of others).
Spiritual: Our search for meaning and purpose in human existence.
Social: Connecting with, interacting with, and contributing to other people and our communities.
Environmental: A healthy physical environment free of hazards; awareness of the role we play in bettering rather than denigrating the natural environment.
NAMI-MC has an array of wellness workshops / classes giving the opportunities to individuals (18 years or older) who are interested in learning tools to maintain an optimal level of wellness in their lives. These classes are offered at no cost but registration may be required.
For Virtual Workshops running now, visit our Workshop Registration page
Here is our line-up:

We will begin workshops in-person when the office reopens!
Chair Yoga

Tuesdays, 10:00 am ~ runs from November to May – SUSPENDED UNTIL FURTHER NOTICE

Walk & Talk

Tuesdays, 10:00 am ~ runs from June, July, September, October – SUSPENDED UNTIL FURTHER NOTICE

Expressive Arts Open Studio

Fridays, 2:00 – 4:00 pm ~ runs January – May – SUSPENDED UNTIL FURTHER NOTICE
To get more details click on the workshop name.
For more information about these or any other programs, please contact
Education at (224) 512-4250.